The first pictures were made on March 15. Nicole and Mason were visiting so we had a small early celebration for Jordan's birthday.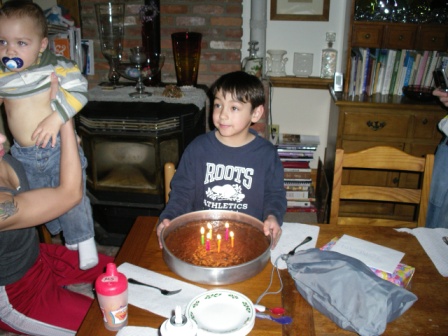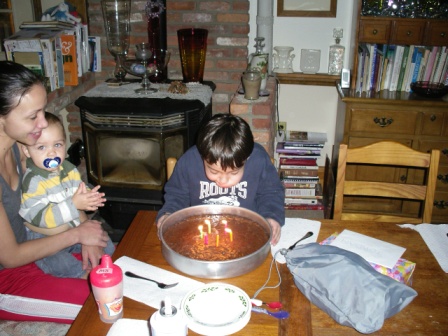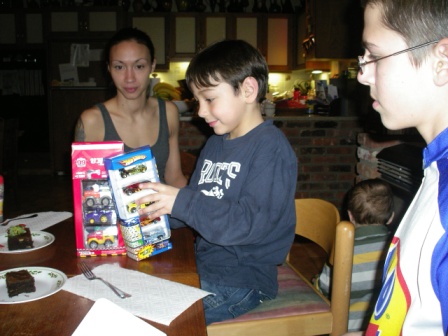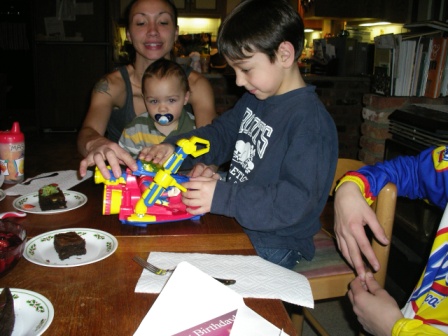 On Easter the Easter Bunny again brought a lot of chocolate and other candy for the boys. The first picture shows Jordan and Stephen looking for the easter baskets, the other ones show the boys with their finds.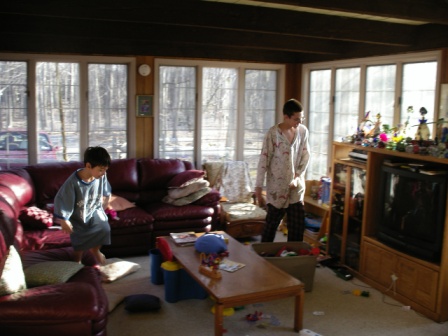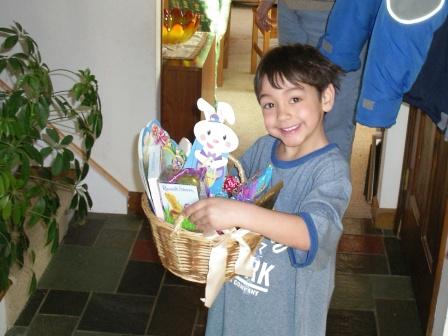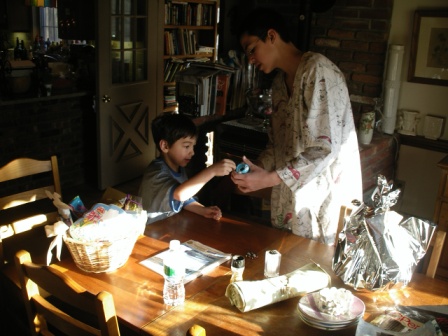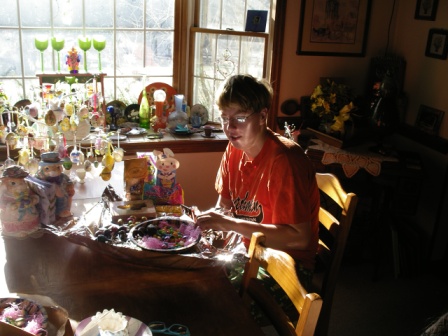 After the chocolate eggs came a chance to hunt for plastic eggs with money in them in the yard.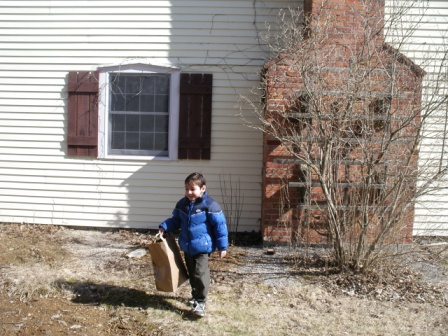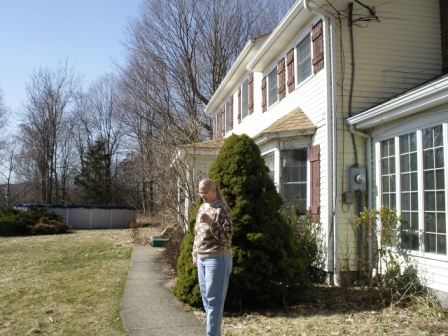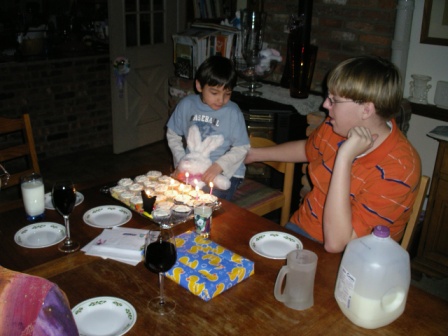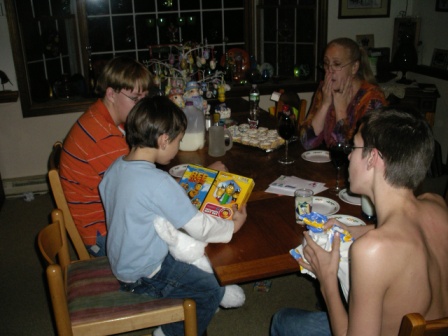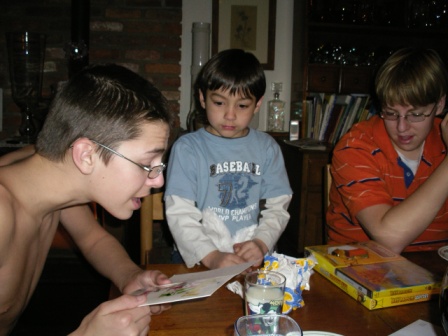 Next was Jordan's actual birthday

No pictures exist of Diederik's Birthday. But here is Stephen's Birthday: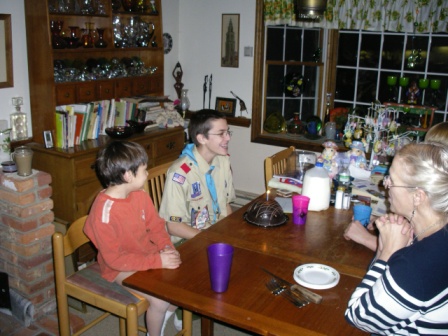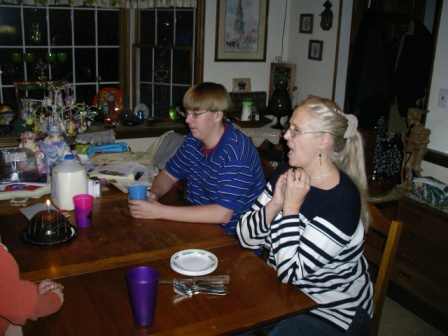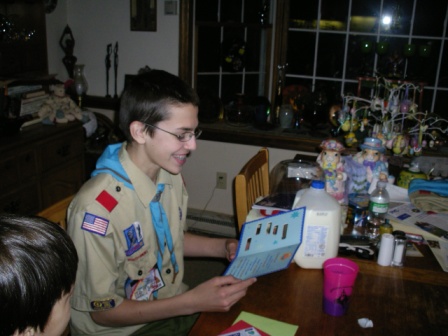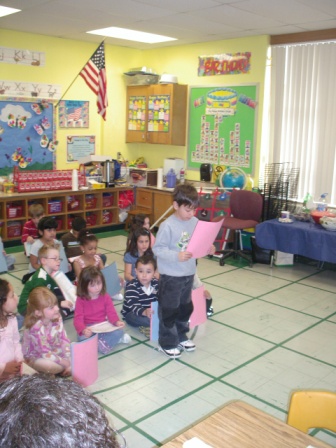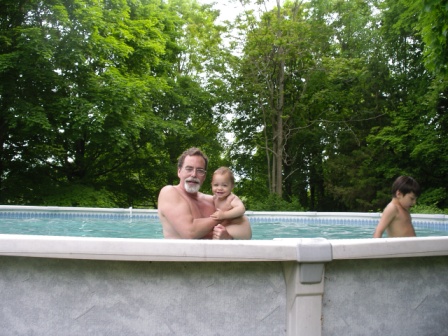 Jordan's Kindergarten class has a parents' day to celebrate the end of the school year. Each child had written a few sentences to read to his/her parents. And they had rehearsed several songs.

Below is a picture from a visit from Nicole and Mason in June. Mason was in the pool for the first time. He soon figured out that it is lots of fun to splash water.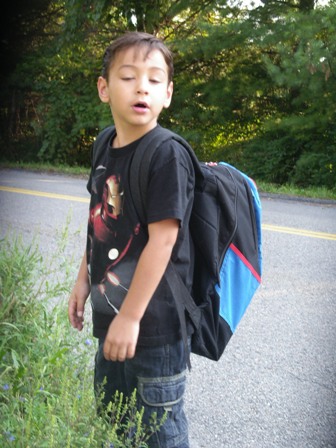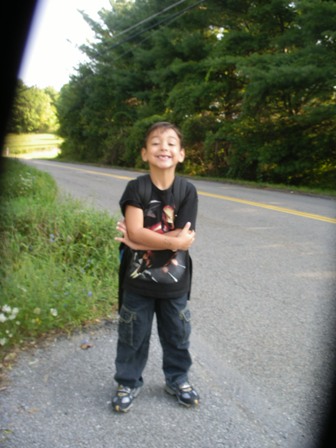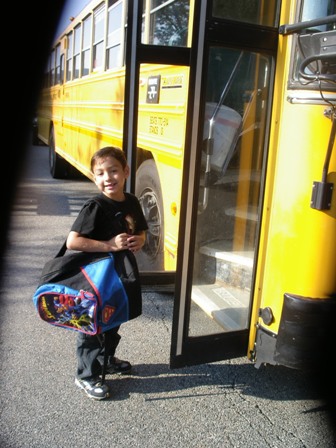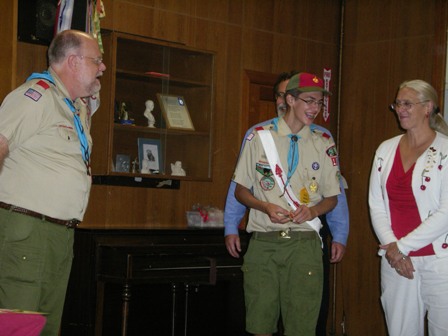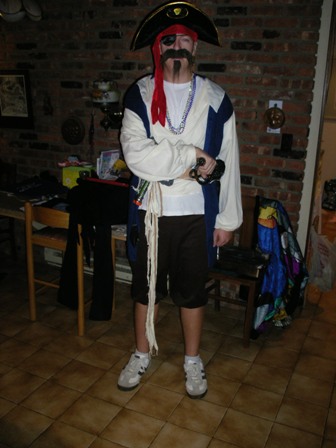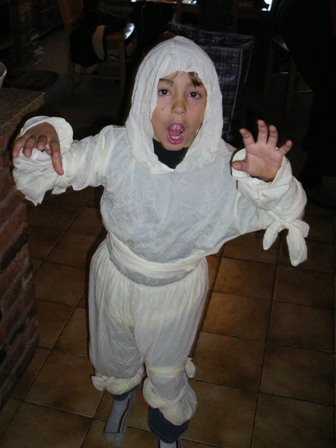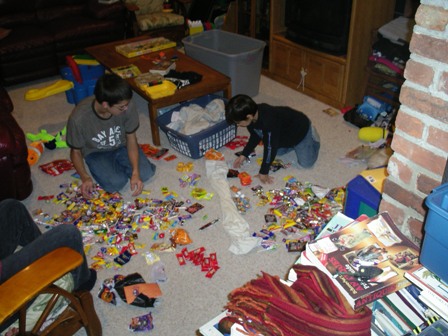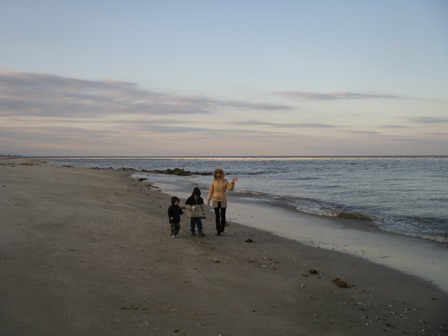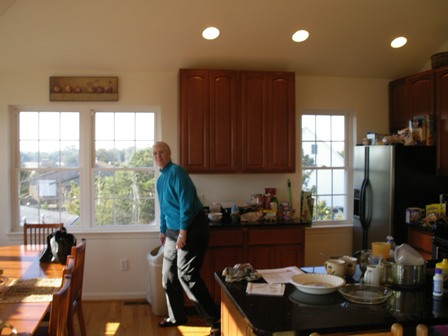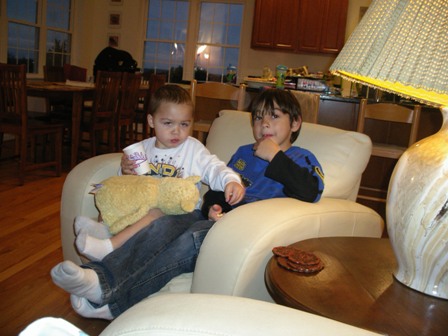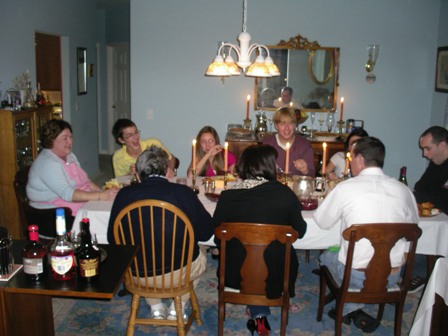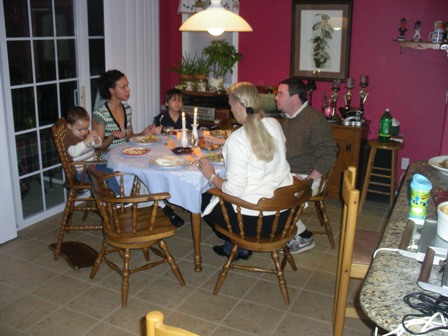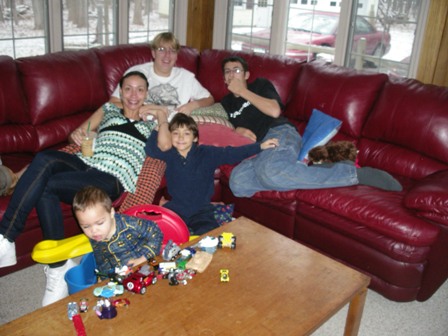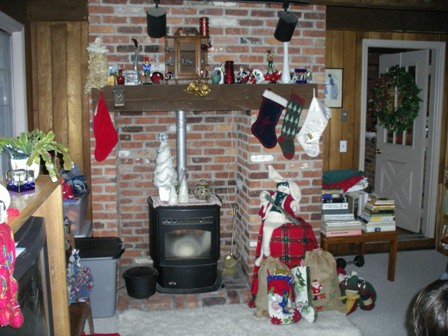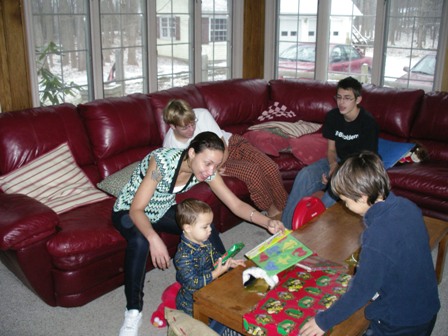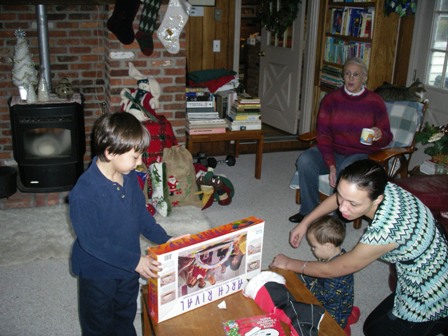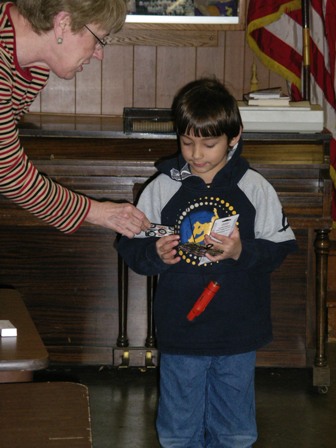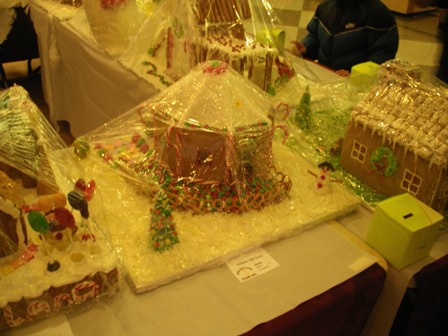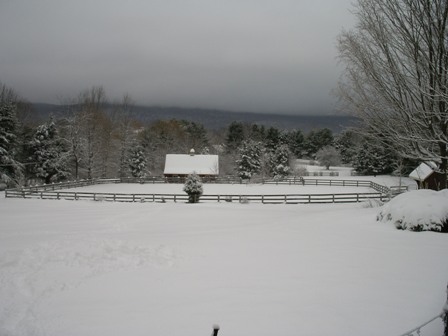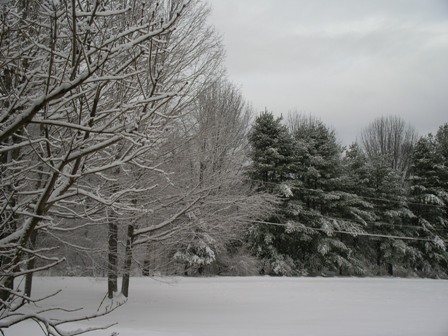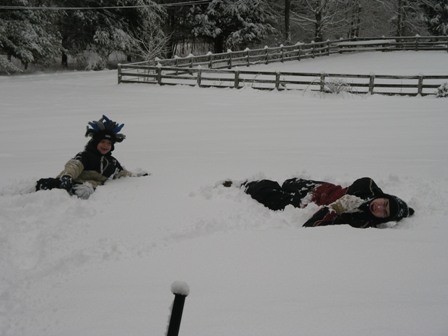 Too soon summer was over and it was time for Jordan to go to first grade! Here he is ready for the bus to pick him up.

Stephen achieved the rank of Life Scout.

Halloween. Nathan, Jordan and the loot.

For Thanksgiving we again went to Delaware to Tim and Mary's house. This time we rented a house close to the beach to stay in rather than hotel rooms. You get more space and freedom and it really doesn't cost any more for a group our size.

After Thanksgiving came Sinterklaas (Saint Nick)

In December Jordan received special recognition at the quarterly Boy Scout meeting for all the popcorn he had sold. Of course Jordan is way too young to be in Nathan's and Stephen's troop, but he had helped sell popcorn as a fundraiser. It is much easier for people to say "no" to teenagers than to a 6 year old. Several people had said things like "I wasn't planning on buying anything, but ...." when asked by him to buy some.

Nathan build a gingerbread house at school for a fundraiser for Habitat for Humanity. There were about 50 entries from any people/groups that were displayed in the Galeria Mall and raffled off.

We usually don't get a lot of snow in December, but this year we had 2 snow storms in 3 days and received >10 inches (> 25 cm) of snow. It looks very nice and Stephen and Jordan had lots of fun.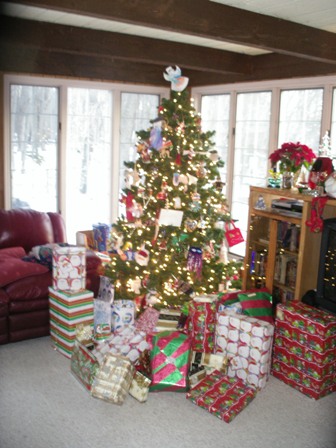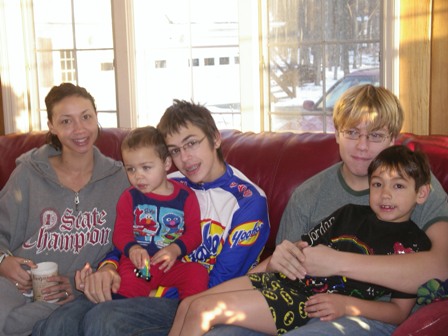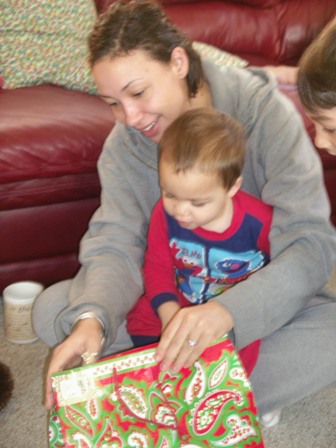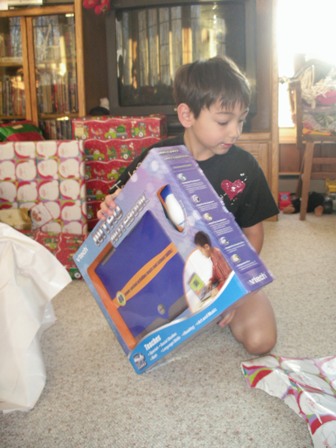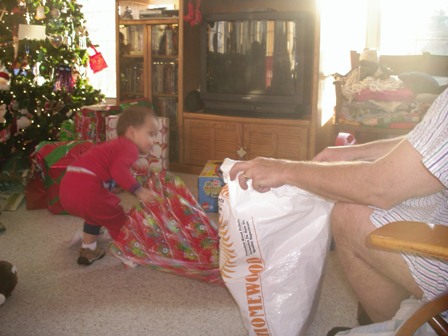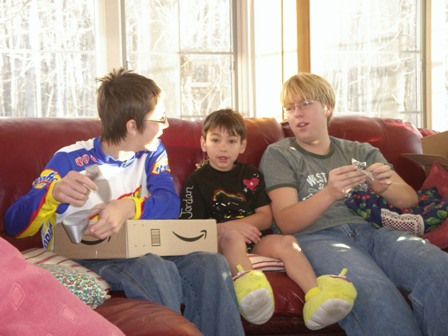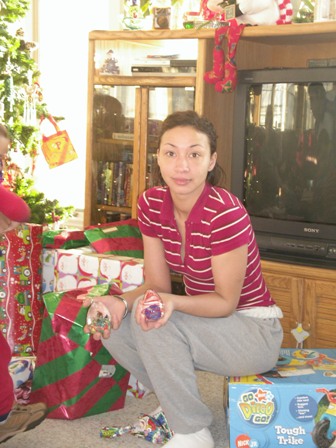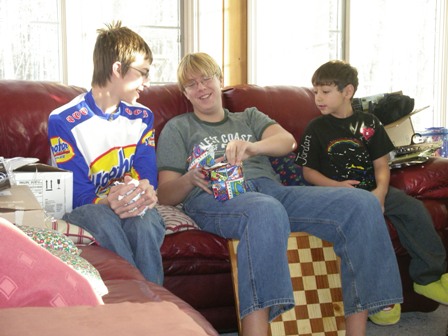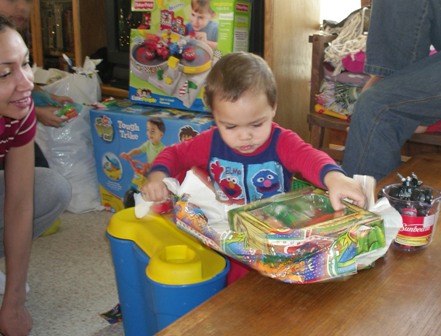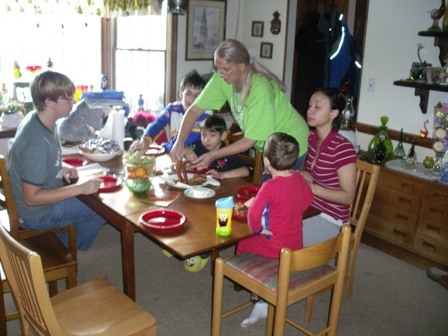 And then came Christmas. Although the temperatures were clearly above freezing during the day, it was definitely quite white outside. Below the Christmas tree with all the presents. Then a picture of the (grand)kids.

Mason opening his the first present, followed by many other pictures.

After all the presents were opened, breakfast followed.